Jacket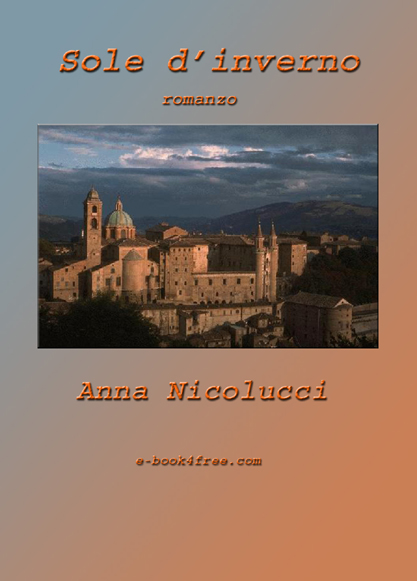 Ritrovarmi ad Urbino dopo tanto tempo, con nella valigia i libri, e sentirmi di nuovo studentessa, quando per due anni in quel paesino di montagna ero stata per tutti la signorina professoressa, personaggio importante, mi fece molto effetto.
Mentre dal Mercatale, superata porta Valbona, affrontavo la lunga e abbastanza ripida salita, mi guardavo intorno incuriosita, ma, passo passo, sempre più rassicurata; avrei dovuto sentirmi spaesata, in realtà era come se quei due anni e più all'improvviso non fossero passati e ritornassi all'università dopo le vacanze estive.
Il sole di ottobre e un venticello sbarazzino accarezzavano il mio viso, giocavano capricciosi con i tetti e i vicoli, penetravano maliziosi nei ristoranti e nei negozi, facevano capolino indiscreti nelle stanze attraverso i vetri aperti per captare quel residuo di calore e di luce estivi.
Giunta in piazza, mi fermai, poggiai a terra il valigione e mi sistemai meglio la sacca a tracolla. Mi guardai intorno con occhio grato: anche i visi dei ragazzi fermi, a gruppi o isolati, in piazza e davanti al Basili, mi sembravano conosciuti, familiari quasi.
Mi avviai di nuovo, seguita dai loro sguardi. L'ambiente era ristretto e una nuova arrivata faceva notizia, ed io ero ormai in tutto una nuova arrivata. Qualcuno mi fischiò dietro, altri mi lanciarono commenti, uno fece apprezzamenti fantasiosi su ipotetiche mie doti amatorie.
Sorridendo allegramente dentro di me per quella atmosfera conosciuta, rifiutata, dimenticata, ritrovata, giunsi alla mia pensione. E la padrona della pensione mi abbracciò nel vedermi.
Sole d'inverno
by Nicolucci Anna
Fiction pp. 239 Dim. 591kb. downloads: 732
This story is built on the traces of reminiscence. It is absolutely not an autobiographical or personal memory, nothing in it is autobiographical, but it contains the memories of a time, a climate, a world of feelings. From this reconstruction of a period now irretrievably lost, and pushed to the margins of history, was born this particular and intimate reconstruction of things, places, environments. Nothing in it is real, but everything tries to be faithful to reality, so that voices and situations that lived in that time and those places, and the places themselves, take shape from my personal progress in reliving and reviewing them with my inner sight, analyzing the sediments of the past and extracting the pattern and sense of them, and are transformed from a totally subjective point of view, coloring and softening the facts and objects of reality.
Download
Read pdf
Write a review


Posted reviews: 2806

Download book jacket